Scale Computing HC3 Cloud Unity
Virtualization Made Easy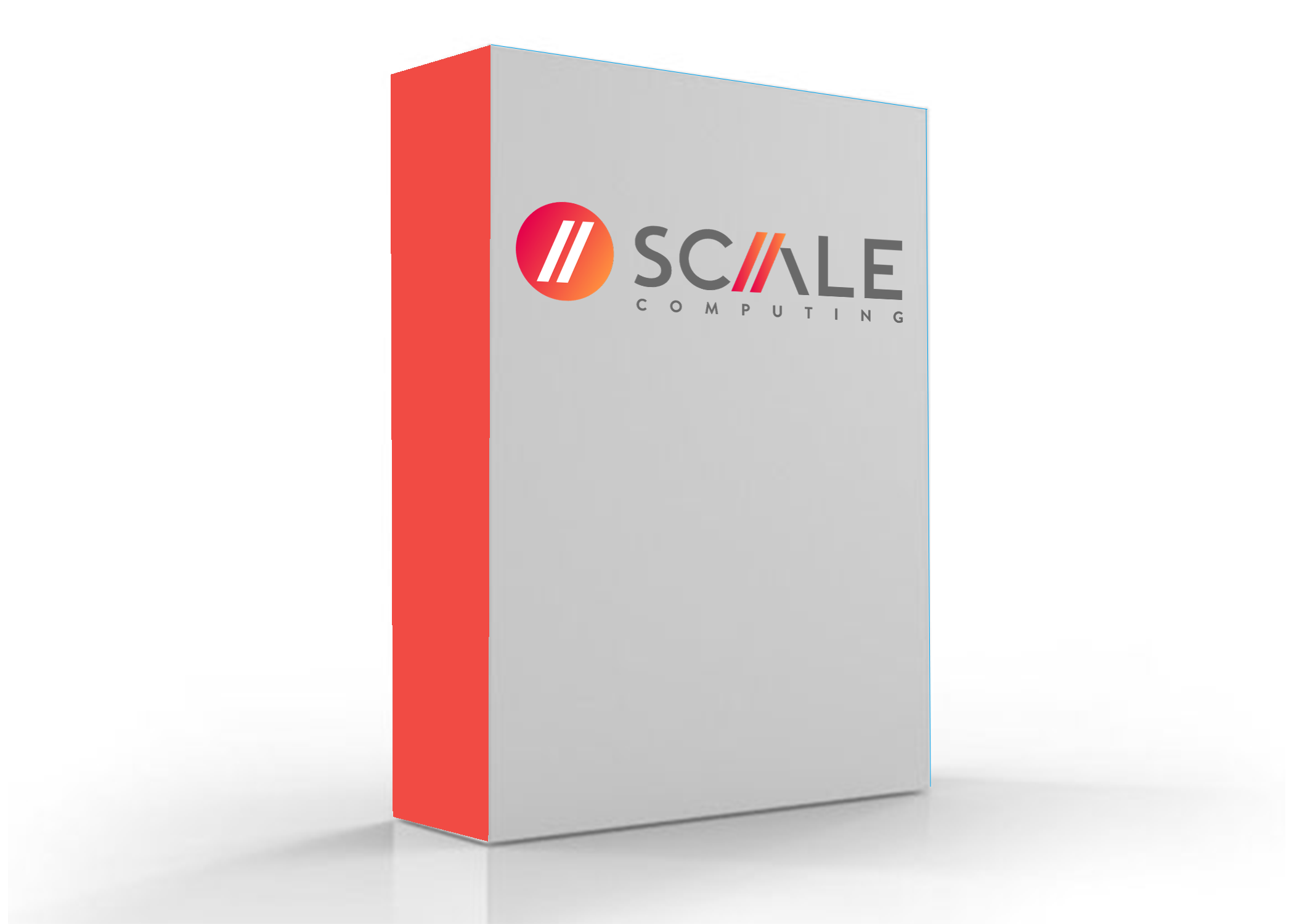 Scale Computing Products
HC3 Cloud Unity
HC3 Cloud Unity
#HC3-Cloud-Unity
Get a Quote!
Scale Computing HC3 Cloud Unity
The uniqueness of the Scale Computing solution is its patented HC3 Cloud Unity. HyperCore is preloaded onto all HC3 nodes, ready deploy straight out-of-the-box, fine-tuned for each HC3 node type with nothing additional to license or install. HyperCore continuously monitors all virtual machines, software and hardware components to detect and automatically respond to common infrastructure events, maintain application availability and simplify datacenter management.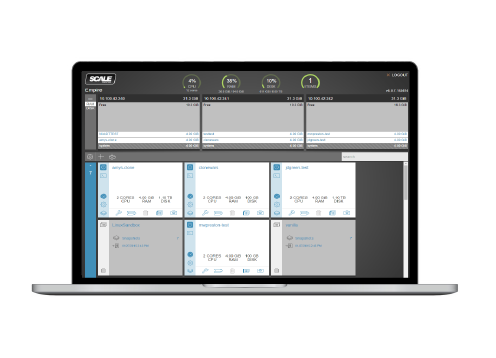 Overview:
For on-prem infrastructure, no solution is easier to implement and manage than HC3 hyperconverged infrastructure. The automated management of server resources and storage means that the management interface is as simple as any public or private cloud environment.
Partnering with Google, we've extended the reach of HC3 hyperconvergence to the cloud. Nested virtualization in Google Cloud Platform allows Scale Computing to run HC3 in the cloud and replicate data between cloud and on-prem HC3 systems. Connecting HC3 systems between on-prem and cloud opened the way for the built-in data protection features to be used for Disaster Recovery as a Service (DRaaS).
Now, with HC3 Cloud Unity, your on-prem HC3 system can be connected to, and protected by, the cloud. By deploying a virtual HC3 appliance on Google Cloud Platform, VMs can be replicated securely and protected for failover and disaster recovery. HC3 Cloud Unity is an ideal option for smaller organizations without a second site for disaster recovery, or for organizations that prefer the flexibility and availability of the cloud.
Features:
The Reliability of Google Cloud Platform
A reliable, remote location to protect your data and applications.
Not all organizations have a suitable second site for disaster recovery if they have one at all. By choosing cloud-based disaster recovery on Google Cloud Platform, your data and applications are protected on a secure, highly available infrastructure.
Google Cloud Platform will give you the peace of mind knowing that even in the event of a site or regional disaster, your data and business are protected.
Expert Assistance
HC3 Cloud Unity DRaaS is delivered by our expert ScaleCare Support & Services Engineers.
Our ScaleCare Support & Services Engineers will assist in creating a disaster recovery plan and detailed runbook to use when disaster strikes so that your plan is ready to be put into action as soon as it is needed. ScaleCare Support & Services Engineers will handle all aspects of disaster recovery and bringing your workloads online, so you can rest easy knowing your data and applications are in good hands.
Services include:
Six days of Active Mode testing
Creation of a customized runbook outlining DR procedures
1 runbook failover test and 1 separate declaration
ScaleCare Support
Seamless Management
On-prem or in the cloud, your HC3 systems are managed by the same web-based console.
Because HC3 runs as a virtual appliance on Google Cloud Platform, you connect and manage it and all of your VMs just as you would your on-prem infrastructure.
In a disaster recovery situation, there are no additional management interfaces to learn or operate. This provides a seamless management experience while you recover your on-prem HC3 systems, resync, and failback your VMs.
Seamless Networking
Seamless redirection to failed-over workloads in the cloud when disaster strikes.
The HC3 Cloud Unity Gateway creates an L2 networking connection between users and the cloud-based HC3 instance and its VMs. This gateway allows users to seamlessly and securely reconnect with VMs as they are failed over from the on-prem HC3 system to the cloud, with no need for a VPN. The HC3 Cloud Unity gateway is a micro-VM that can be run on any x86 capable hypervisor with internet access.
Complete Disaster Recovery
On-prem or in the cloud, your HC3 systems are managed by the same web-based console.
HC3 Cloud Unity DRaaS takes full advantage of the HC3 Data Protection Suite to keep your data and applications safe and secure. Replication based on flexible scheduling allows you to decide what RPO is best for each workload and failover allows for a quick RTO when needed.
After disaster and failover, recovery can be fast, sending only the data needed and failback can get your users connected back to on-prem resources quickly. Replicated VMs can be used for entire VM recovery or just to recover individual files quickly.
Use Cases:
HC3 virtualization infrastructure can be used in a variety of ways but here are some of the most common use cases for our HC3 customers.
Virtualization Without Licensing
With HC3, the hypervisor is included with no additional costs or licensing fees. HC3 customers who had paid VMware licensing fees in the past see the value in becoming free of these extra fees for lower costs and more budget freed up.
---
Backup and High Availability
HC3 customers see the value of built-in backup and high availability after their legacy solutions had proven ineffective despite being an added cost. With options for offsite and cloud-based DR, HC3 customers have peace of mind that their VMs and data are protected.
---
Lowering Infrastructure TCO
Our customers have all been looking to lower their total cost of ownership (TCO) for IT infrastructure. We have designed HC3 to reduce IT infrastructure costs in almost every way. Many of the hidden costs of IT infrastructure such as unplanned downtime, management, maintenance, training, and consulting are virtually eliminated with HC3. Other solutions that integrate multiple vendor solutions only add complexity which increases costs. We believe HC3 is a better way, and our customers agree.
---
Edge Computing & Distributed Enterprise
HC3 customers who manage remote sites see the value in HC3 for both ease of use and low entry cost. The ease of use, rapid deployment, self-healing, and remote web-based management capabilities mean that their remote sites can be managed more efficiently and with less cost.
---
Virtual Desktops (VDI)
The low cost, ease-of-use, and scalability of HC3 make it perfect for VDI infrastructure. Scale Computing has validated our solution with VDI vendors to allow our customers to implement VDI from the SMB to the enterprise.
Specifications:
HC3 HyperCore OS Specifications
Guest OS Support
Windows:

Windows Server 2019
Windows Server 2016
Windows Server 2012 R2
Windows Server 2012
Windows Server 2008
Windows Server 2008 R2
Windows Server 2003 R2
Windows 10
Windows 8 (64 bit)
Windows 7
Windows Vista

Linux:

RHEL/CentOS 4, 5, 6 (32 bit and 64 bit)
SUSE Linux Enterprise 9, 10, 11, 12 (32 bit and 64 bit)

Other:

Other operating systems that run on virtualized x86 and x64 platforms may work, but they will not be fully supported by Scale Computing.
Scalability
Customer can add up to 8 nodes per cluster with no disruption to operation. Contact Scale for information on designing clusters larger than 8 nodes.
Management
Web browser-based GUI, email, and Syslog notifications
Automatic VM failover and live migration between nodes
Built in hypervisor (included)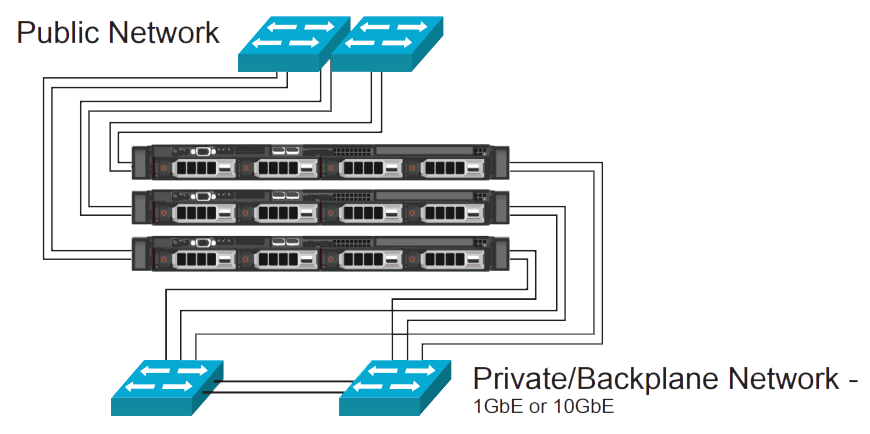 Video:
HC3 Cloud Unity Demo
Pricing Notes:
Pricing and product availability subject to change without notice.
Contact us for more configurations!
Scale Computing Products
HC3 Cloud Unity
HC3 Cloud Unity
#HC3-Cloud-Unity
Get a Quote!