Promotions
Migrate to Scale Computing

Make the Switch to Scale Computing


Scale Computing's innovative HC3 virtualization platform is often delivered as a complete "datacenter in a box" with server, storage, and virtualization components, as well as DR capabilities, integrated into a single appliance. Backed by 24 patents, this unique virtualization solution offers dramatic IT and business advantages.

Easy to Deploy
Because the solution is pre-integrated, pre-configured, and pre-tested, you can deploy the whole infrastructure in less than an hour. From there, deploying new VMs takes only minutes.

Easy to manage
It offers simplified, unified, browser-based management of the entire infrastructure, including backups and disaster recovery, from a single console. There's no need to monitor multiple consoles, and no need for a separate management server to buy and maintain.

Easy to maintain
HC3 was built to be resilient, and to autonomously monitor, predict and even correct a wide range of issues on it's own to keep your applications running. When intervention is needed, any IT generalist can perform maintenance on the cluster, including replacing failed drives, adding or replacing HC3 nodes, or initiating "one-click" non-disruptive rolling HC3 software updates for an entire cluster. No need to call in an expensive technician.

Easy to migrate
HC3 also makes it easy to migrate your existing systems. Any workloads can be migrated easily from any type of system—physical servers, VMs, or cloud. Most anything that runs on x86 hardware as a Windows or Linux application can be moved to HC3 including modern container based applications and all those single purpose appliances such as firewalls, wifi controllers or network video recorders. You can perform the migration yourself or bring in precisely the level of service you need.
---
Why customers switch to Scale
With the industry shift to hyperconverged infrastructure, many of our customers come to us from our competitors for edge and distributed computing. Scale Computing engaged Spiceworks to conduct a survey with current and previous users of competitor software to understand why, and this is what we learned:
Our Competitors Are: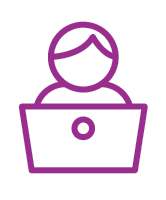 Complex
50% of users are not fully UTILIZING the available capabilities and the subscriptions may exceed the needs of those customers.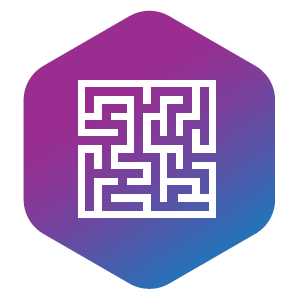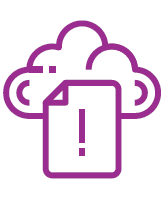 Unreliable
They have an average of 28 hours downtime during any given year.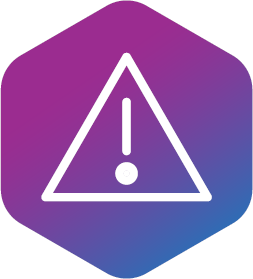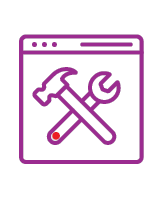 Painful
12.3 Hours of managing and patching other solutions PER WEEK.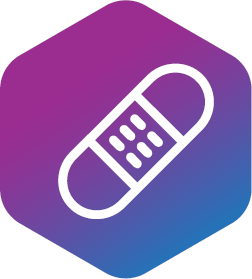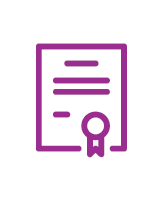 Expensive
3 Different experts are needed for implementation in two years, plus training/certification can cost up to $4,500.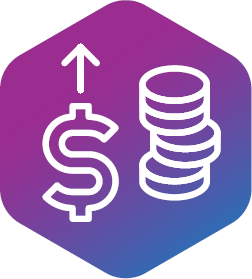 Scale HC3 Offers the best of the best
Flexibility + scalability
The HC3 platform is designed to accommodate a wide range of implementation needs, providing more flexibility than traditional cluster configurations—yet another way it can save you money. It offers the flexibility to mix-and-match to build and expand clusters with different nodes, or you can deploy a single-node configuration, such as for re-mote and branch offices, edge environments, and other use cases that used to be treated separately. HC3 allows you to address the need for very small infrastructure requirements at locations that support a small number of users and specialized systems. And with your choice of processor, RAM, and an array of storage and networking options, you can dial in the right configuration for your workloads.
When it's time to scale capacity or boost performance, it's a seamless process, and there are no additional licensing requirements. HC3 offers a scale-out architecture that easily expands with no downtime. That means there's no need to provision for the future now, wasting valuable power and space, or to make guesses as to future requirements. You pay for only what you need now, then grow as your business grows by quickly adding resources to your infrastructure—without disrupting business operations.
High availability and built-in disaster recovery
All VMs created on HC3 are highly available, thanks to:
Fully self-healing technology, including automatic failover of VMs
Automatic restriping of data for failed disks
Non-disruptive software upgrades and patching
No single point of failure
HC3 also provides native backup and replication as well as DRaaS capabilities, solving a major problem for many IT organizations—disaster recovery. These features also save you yet more time and money. Key features include:
Remote, snapshot-based, VM-level replication with manual failover
Point-in-time rollback with application-consistent snapshots
Instant VM restore using agentless VM-level snapshots
Instant cloning for file-level and object-level recovery
Five-minute recovery point objective (RPO) and recovery time objective (RTO)
No matter the size of your environment, you can protect your workloads down to the individual VM level. Ready to implement a disaster recovery strategy? Simply add another appliance at your DR location, and all the rest is built-in at no additional cost. No need to add on any other products or pay additional licensing fees.